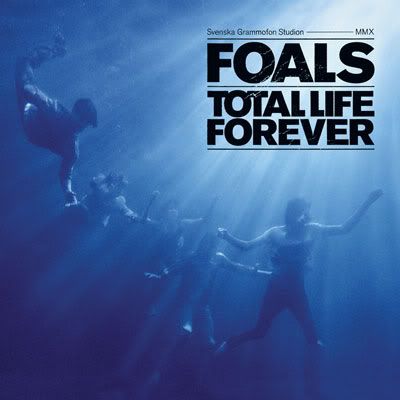 Foals - Miami
Foals - Total Life Forever
It's not as if Foals have held back on this one, ok? They're just heading in a slightly different direction.
Total Life Forever
is a polished presentation of subtlety and precision, more of a crafted and well-honed approach than their previous LP,
Antidotes
. They're not showing restraint, they're just tossing out the acrobatics and feedback and settling in to something else.
Total Life Forever
will be released on June 15th, courtesy of
Sub Pop