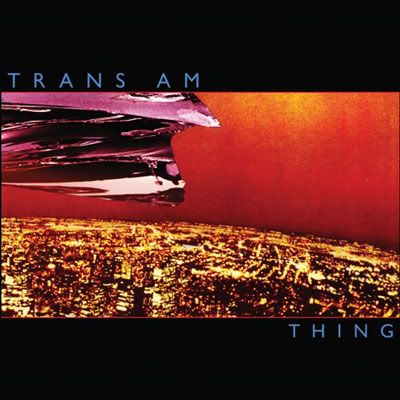 Trans AM - Naked Singularity
Trans AM - Arcadia
Trans AM - Apparent Horizon
Synth-pop/space-rock three-piece Trans AM are finally back in the game with their brand new record,
Thing
. This is menacing, cerebral, sci-fi rock - think
Tron
vs.
Space Odyssey
and vintage video games from the '80s. Who in their right mind would pass up that kind of delicious combo? Not me.
Thing
will be released on April 20th, on
Thrill Jockey