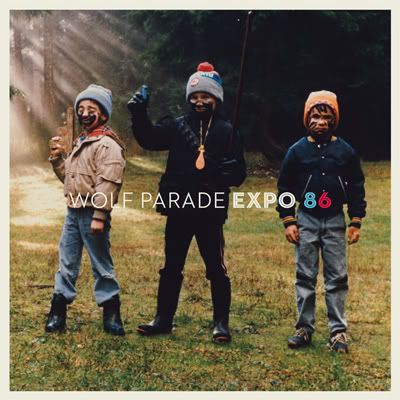 Wolf Parade - What Did My Lover Say? (It Always Had To Go This Way)
Wolf Parade - Ghost Pressure
I originally had fairly extensive plans for
Expo 86
. I figured that by now Wolf Parade really doesn't need another bullshit write-up with boring song-by-song analysis, or lengthy comparisons of previous recordings, but I really wanted to put a little bit of extra effort into describing this one. I even thought about listing out an entire series of similar artists to compare and contrast, and then to endlessly speculate about common influences or something like that. That was the plan and I was gonna stick to it, no matter what.
Needless to say, it didn't happen. Instead, I gave up on that idea altogether and drank a couple High Life tall boys on the front porch, and
Expo 86
is what I listened to while I did it.
Expo 86
will be released on June 29th, courtesy of
Sub Pop