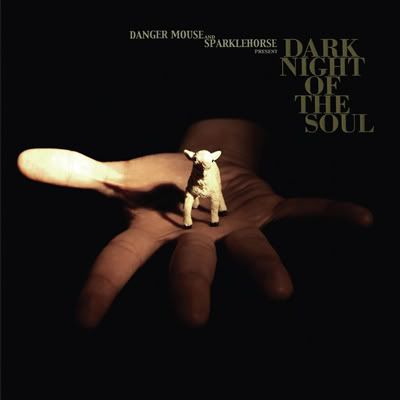 Danger Mouse & Sparklehorse - Revenge (ft. The Flaming Lips)
Danger Mouse & Sparklehorse - Little Girl (ft. Julian Casablancas)
Well, it's about time.
Dark Night of the Soul
finally got itself a proper release after spending a whole long year or so in legal limbo, and we couldn't possibly be more excited about it... And unless you've been, like, in a coma or something, then you probably already know exactly what this Danger Mouse/Linkous/Lynch-driven high-end collab/project entails. Chances are, you've been just fine, so we're fairly sure you've been anticipating this release just as much as we have.
Highly, highly recommended, as if you couldn't already tell.
Dark Night of the Soul
is finally available, and we're pretty excited about it.
Get it
HERE