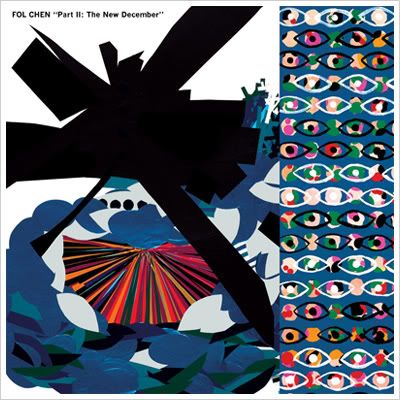 Fol Chen - In Ruins
Fol Chen - They Came To Me
Man, this is a goddamn quirky-as-all-get-out, but ultimately über-catchy and super-dooper endearing little disc. It pains me a bit to admit that I completely missed out on Fol Chen's previous release,
Part I: John Shade, Your Fortune's Made*
, but with the release of this sequel album, appropriately dubbed
Part II: The New December
, I'm making up for lost time with these addictive and innovative new tracks that are quite rightfully bouncing around on the insides of my skull.
*This one's got a mysterious, seemingly
Nabokov-inspired
theme (or at the very least, an odd passing reference) that immediately piqued my dorky, lit. major interests. Go figure.
Part II: The New December
will be released on July 6th, via
Asthmatic Kitty
The
In Ruins
EP is available as a FREE download, courtesy of Fol Chen.
Click
HERE
to get it.