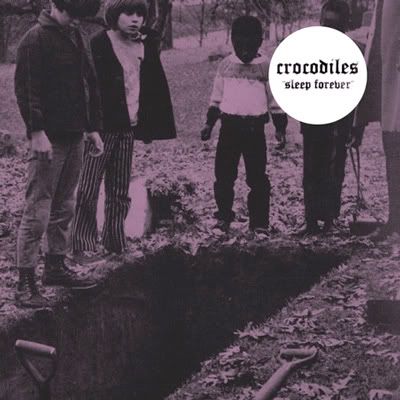 Crocodiles - Mirrors
Crocodiles - All My Hate and My Hexes Are For You
It appears that the flag has been firmly placed into the ground, and art-punk is back! San Diego duo, Crocodiles, has pumped out a beast of a follow-up to their debut album,
Summer of Hate
(which, of course, has been a
favorite
of ours for a while now).
Sleep Forever
still has that romantic shoegaziness that curves you throughout each song, but the organs and dubbiness blow the dust off the vintage equipment and releases a pure blast of addictive escapism.
Sleep Forever
will be released on September 14th, via
Fat Possum