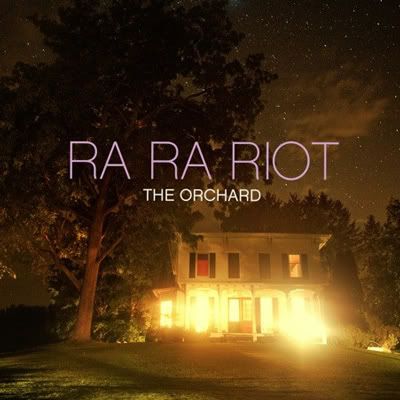 LINKS REMOVED
Collectively, I'm fairly sure we'd all like to think of ourselves as a bit too much of a, uh...
manly
bunch to seriously dig the sugary-sweet indie-pop stylings of Ra Ra Riot and their new disc, but who are we kidding? We just can't help it. We've fallen hard for
The Orchard
, and its cutesy goodness galore combined with gorgeous cello/violin combos and some seriously catchy hooks makes us wanna eat it all up with a spoon and immediately head back in for seconds.
The Orchard
is available courtesy of
Barsuk Records