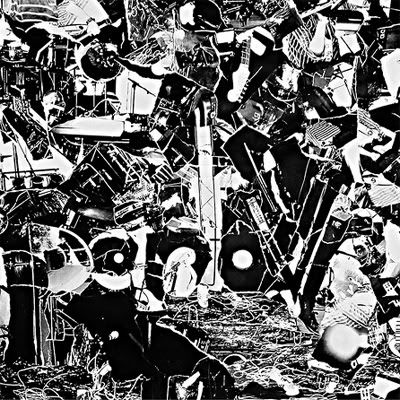 Parlovr - Hell, Heaven
Parlovr - Tehching Hsleh
Parlovr (pretend the V is a U when you say it) is a band that jumps from style to style on this, their second release,
Hell / Heaven / Big / Love
. Each tune is different than the next in a happy, schizophrenic way - not the 'nut-bag circling the dumpster' kind of way. Some touches of the familiar Franz Ferdinand and Wolf Parade have been thrown into the mix by this Montreal trio, resulting in a slew of tunes that are spastic, rambling, sloppy, and border on the
epic
. Much like our dear monthly.
The
Hell / Heaven / Big / Love
EP will be released on October 19th, via
Dine Alone Records