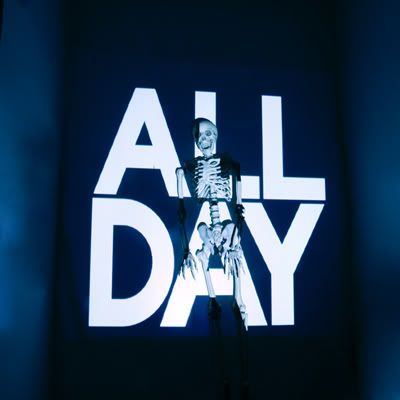 Girl Talk - Oh No
Girl Talk - Triple Double
Do musical genres actually mean anything anymore? Who cares. Melding otherwise groan-worthy "classic" rock tunes (I mean, unless you're a complete douche, how often do you really
want
to hear an unadulterated Journey song at a club?*), with '80s pop faves, modern day radio-ready hip hop tracks, and everything (
everything
) else in between, Girl Talk's newest release,
All Day
is a banger of a mashup mixtape (best listened to as a whole, and it kinda pains us to carve out only a few lil' bits and pieces for preview purposes) that's one long, nostalgic listen, from start to finish.
* Note:
All Day
does not actually contain a Journey sample. Thank god.
All Day
is available in its entirety as a FREE download, courtesy of
Illegal Art
.
Click
HERE
to get it