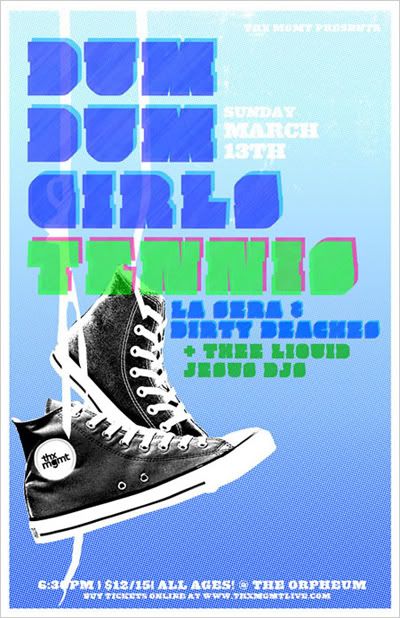 As if you were actually gonna miss out on seeing lo-fi, garage-pop sweethearts
Dum Dum Girls
with
Tennis
(and more) perform live at the Orpheum, here's another reason to shake off that hangover and show your face out in public again: The entire Liquid Jesus crew will be playing music in between sets this evening and there's a really good chance that we'll be drinking just as much as usual (including Ms.
Mollie Gondi
, who's been extra hyped on this show for
weeks
now), in spite of it being a Sunday and all... So come on out and join us, ok?
Dum Dum Girls + Tennis, La Sera, and Dirty Beaches
Doors at 6:30 • $12/15 • All Ages!
The Orpheum: 1902 N. Avenue Republica de Cuba • Tampa, FL