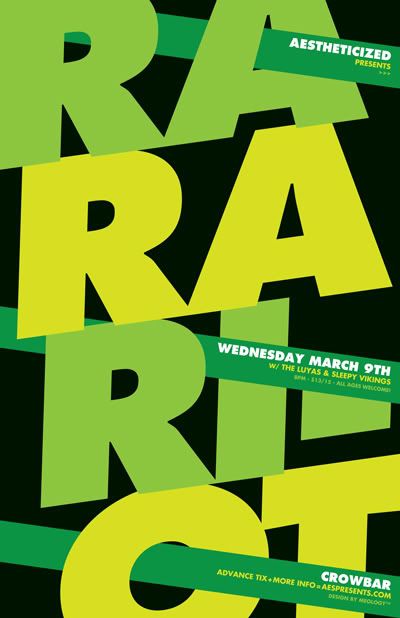 We know exactly what you're thinking... The only thing that could make tonight's show (featuring pop cutie-pies
Ra Ra Riot
and the up-and-coming, spaced-out indie darlings
The Luyas
) even
more
savory of an experience, would be if Liquid Jesus commando Colonic (aka Old Man Hangover) took to the digital decks for the evening to provide the warm-up tuneage while you're waiting for the live acts. Well, you're in luck, buddy, and tonight's the night so don't miss out!
Ra Ra Riot + The Luyas and Sleepy Vikings
Doors at 8:00 • $13/15 • All Ages!
Crowbar: 1812 N. 17th St. • Tampa, FL