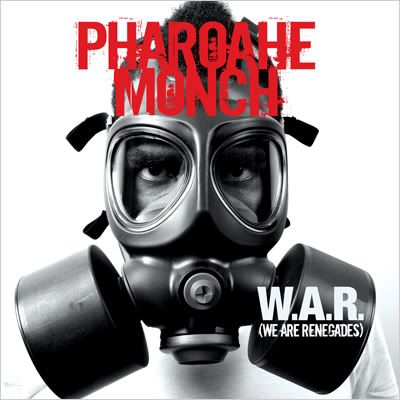 Pharoahe Monch - Clap (One Day)
*
Pharoahe Monch - Assassins
**
One of the Golden-boys of the Golden-age of hip hop is back with the third solo album in his 20+ years in the rap game. Pharoahe Monch has one of the most unique and identifiable voices of any MC of the last couple of decades, and on
W.A.R.
that stamp is just as present as his previous albums. Production is a little weaker than we usually prefer, but M-Phazes and others have a couple o' heaters that make this record a must listen - especially for us 30-somethings who were real heads!
* w/ Showtyme and DJ Boogie Blind
** w/ Jean Grae and Royce Da 5'9"
W.A.R. (We Are Renegades)
is available courtesy of
Duck Down Music