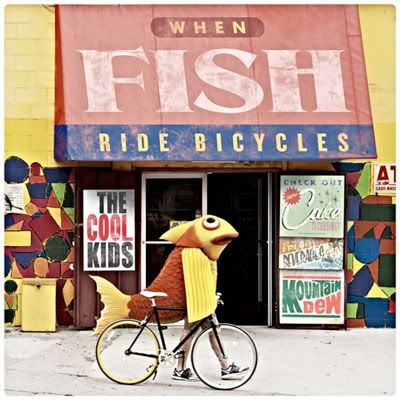 The Cool Kids - Get Right
The Cool Kids - Swimsuits (ft. Mayer Hawthorne)
Kinda crazy to me that it's been a whole decade since graduating from college, but, the summer after getting that $$$$ sheet of paper, N*E*R*D ruled my tape deck/portable cd player. Ten years later and still a sucka for crunchy-electronic funk-hop. Upon first listen of The Cool Kids latest release,
When Fish Ride Bicycles
, it took me right back to those hot summer months of not knowing what was in my future. Little did I know just how much it would be exactly the same, nowadays, except that the vehicle I bought that year would be immobilized and still my whip. FUCK!
When Fish Ride Bicycles
is available courtesy of
Green Label Sound