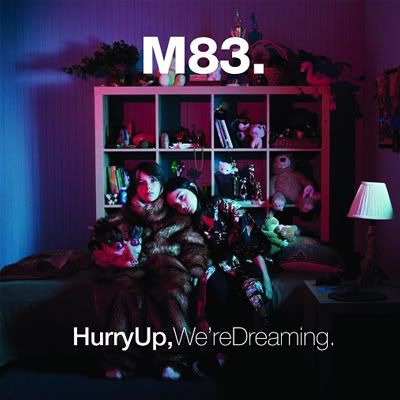 M83 - Midnight City
M83 - Steve McQueen
Gorgeous, blissed-out, throw-back (as in steeped in nostalgic melodies/grooves) dance tracks that are
sooo
impossibly soaring and frenetic and fun that you won't be able to help but dance along to every single one of these synth-drenched numbers. Plus, in case you haven't heard yet,
Hurry Up, We're Dreaming
is a double album, which means all of the vinyl-enthusiast nerds (like us) are gonna hafta walk over to the turntable a couple extra times to keep the M83 party going. Small price to pay for this kind of goodness, methinks.
Hurry Up, We're Dreaming
will be released on October 18th, courtesy of
Mute