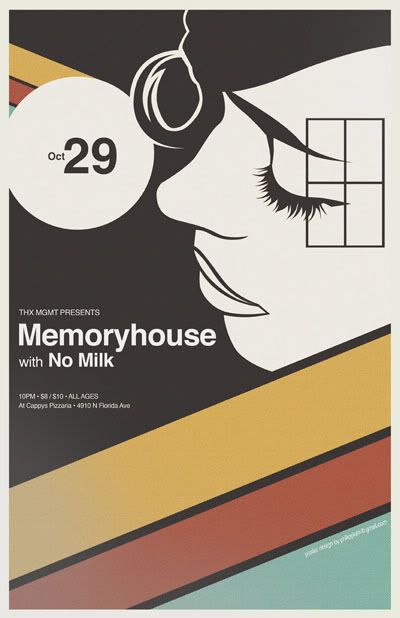 Escape the Guavaween madness by heading over to Seminole Height's greatest pizzeria to see Sub Pop signees, Memoryhouse, in one of the most unique settings for a live show. Their online-only debut EP –
The Years
– made them blogosphere darlings and caught the attention of Seattle's most prestigious imprint, but the physical reissue of the effort features two new songs – "Modern Normal" and "Quiet America" – which find singer Denise Nouvion continuing to expand on the band's penchant for crafting hauntingly beautiful songs built on top of bandmate Evan Abeele's downtempo, airy production.
Brigid Oxhorn also uses a myriad of keyboards, knobs, and pedals to create the sonic canvases that she eventually paints with her voice, but Oxhorn – who performs under the moniker Oxhorn – isn't scared to incorporate drum loops into songs like "Collecting Vapors," "Demon Days," and "Hey" which make her sound come off like a more danceable, less-melodramatic Julianna Barwick.
Memoryhouse + No Milk
Doors at 10:00 • $10 • All Ages!
Cappy's Pizzeria: 4910 N Florida Ave - Seminole Heights • Tampa, FL