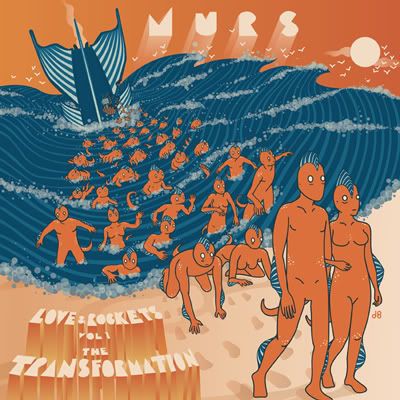 Murs - 67 Cutless
Murs - Life And Time (ft. AB-Soul and O.C.)
Seriously, people - after watching an enthusiastic Murs (backed by Ski Beatz, natch) perform last Wednesday to a half-filled room (c'mon! … only
half
?), I'd say it's prolly about time to shout out the upcoming collaborative
Love And Rockets
full-length, 'cause you folks seem to be in serious need of a schoolin' or two. Hip hop done properly, with straight-forward and oftentimes humorous/intriguing lyrics accompanied by some dope beats to boot… this is an album that wholly deserves your attention, ok? Unless, of course, you'd rather stay at home doing nothing.
Want more? Check out the video for
Remember 2 Forget
, available after the jump.
Love And Rockets vol. 1: The Transformation
will be released on October 11th, via
DD172
/BluRoc Records