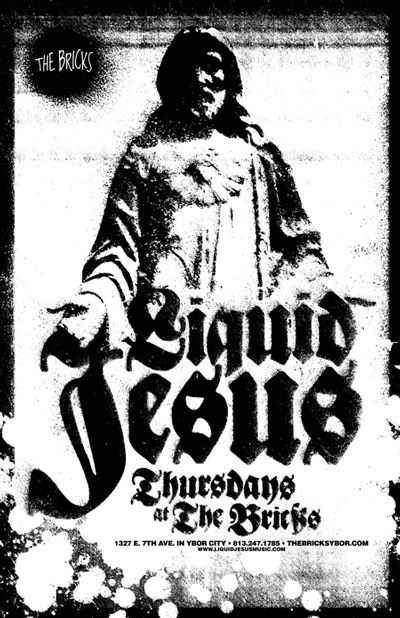 We're gonna try something a little bit different for a while - and what better way to change our game than by teaming up with the world famous Skatepark of Tampa and their very own,
soon-to-be
world famous bar/restaurant/coffee-shop? Crazy, huh? That's what
we
thought, too. So make sure to swing by The Bricks of Ybor every Thursday night (starting tonight!) where an a la carte line-up from the Liquid Jesus roster will be tossin' out the drinking songs while sipping half-price martinis and swillin' some whiskey on the side.
1/2 price
specialty Martinis
$5
Jameson anythings
Every Thursday:
Liquid Jesus at The Bricks of Ybor
Doors at 9:00 • NO COVER • 18+
The Bricks of Ybor
: 1327 E. 7th Ave. • Ybor City