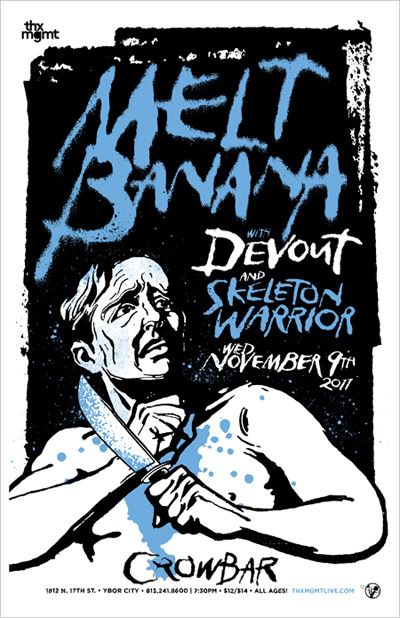 Tonight! Japanese noise-sters Melt Banana will be, er... melting some faces with their chaotic, eclectic, turn-on-a-dime brand of frenzied apocalyptic-core... and if Delach can somehow get over his skull-crushing, debilitating sinus infection, he just might be there to sling out some equally appropriate (ie: loud as fuck) tunes in between sets... so come on out for a super-dooper noisy evening. You won't regret it. Just don't forget your earplugs.
Melt Banana + Devout & Skeleton Warrior
Doors at 8 • $12/14 • All Ages!
Crowbar: 1812 N. 17th St. • Tampa, FL