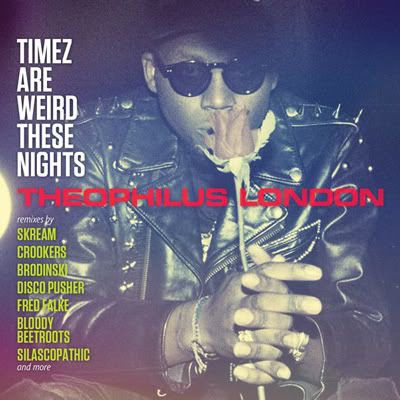 Theophilus London - All Around The World (Silascopathic remix)
Theophilus London - Stop It (Crookers remix)
Here's a nifty lil' collabo remix of Theophilus London's banger of an album,
Timez Are Weird These Days
, in its entirety and appropriately titled,
Timez Are Weird These Nights
. Get it? Featuring reworked tracks (by Bloody Beatroots, Crookers,
Skream
, and more), this one is a dark, bizarro reinterpretation that's just as easy to get down and dirty to as the original.
Timez Are Weird These Nights
is available
HERE