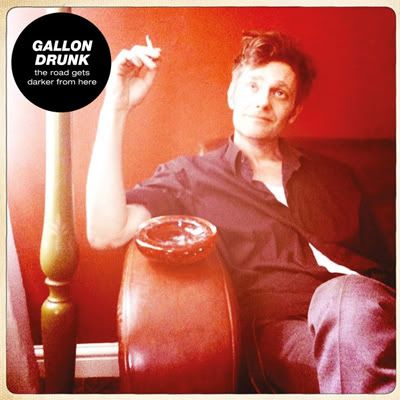 Gallon Drunk - You Made Me
Gallon Drunk - A Thousand Years
How in the world would we pass on gritty blues-rock stalwarts Gallon Drunk and their new album,
The Road Gets Darker From Here
? - especially when the name of the disc itself kinda represents the dirty, dirgey, angst-ridden sounds found within. This thing is seriously generous on distributing the decibels to yer little earholes, so don't get fooled. This is brooding, bourbon-soaked drinking music, kiddos (but what else would you expect from former members of the Bad Seeds, huh?), and it's loud as fuck and a little bit frightening sometimes, too.
The Road Gets Darker From Here
is available courtesy of
Clouds Hill