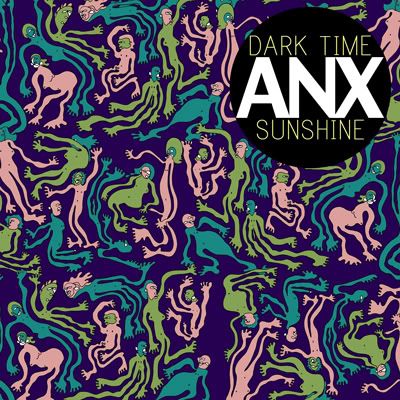 Dark Time Sunshine - Rock Off
Dark Time Sunshine - Look At What The Cat Did (ft. Busdriver)
The multi-layered, off-kilter beats of quirky hip hop duo Onry Ozzborn (of Grayskul) and Zavala, aka: Dark Time Sunshine, have been favorites of ours since their back-to-back
Vessel
/
Cornucopia
albums combo from 2010... So when the brand new
ANX
LP got released a few days ago (featuring a slew of like-minded weirdos like
P.O.S.
and
Aesop Rock
and
Bus
driver
, plus peeps from Solillaquists of Sound and
Free Moral Agents
, and more, who help make this lil' eclectic listen even more enjoyable), we got a little weak at the knees. Metaphorically speaking, of course.
ANX
is available courtesy of
Fake Four, Inc.