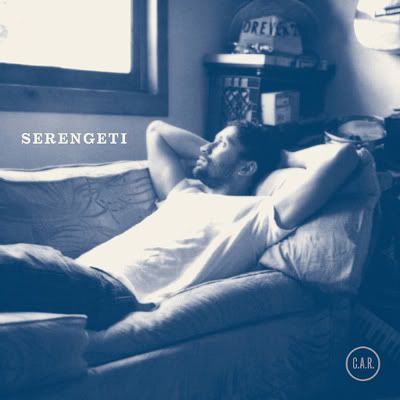 Serengeti - Greyhound
Serengeti - Talk To Me
Been a fan of Serengeti and his playful style of story-telling (masquerading surprisingly insightful themes within the humorous yet often overly-detailed wordplay/musings and matter-of-fact, conversational-esque delivery) for a hot minute now, so the release of this one was a real nice surprise, indeed. See
HERE
and
HERE
for a lil' taste if you haven't been formally acquainted yet... Kinda bizarre, right? Well,
C.A.R.
ups the quirk even further with some delicious abstract beat wonkiness, courtesy of Anticon weirdos Jel and Odd Nosdam. What the what!? Be still, my beating heart
.
C.A.R.
is available courtesy of
Anticon.