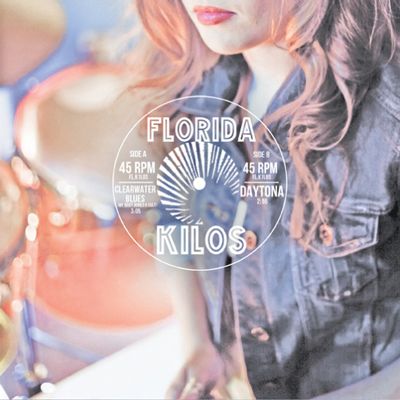 Florida Kilos - Daytona
This short-but-sweet slab of lo-fi, Florida-centric throwback beach tunes by sexy troubadour trio Florida Kilos makes this local boy swoon in ways I never thought possible.
(We should probably insert some kind of quickie disclaimer right here, 'cause the Liquid Jesus crew has done a serious amount of drinking with this part-time partners in crime pack of lil' lovelies in the past, but nah - we're not gonna bother you with details, no matter how sordid.)
Just think jangly, doo-wop-inspired melodies and dreamy vocals dotted with ooohs and ahhhs and other sock-hop-esque harmonics, drunken seaside escapades (with a healthy dose of hallucinogenics), vintage leather, and tequila. I mean, really, an exceptional amount of tequila.
Want more? Check out the video for
Clearwater Blues (My Baby Joined A Cult)
, available after the jump.
Clearwater Blues / Daytona
is available courtesy of
Florida Kilos