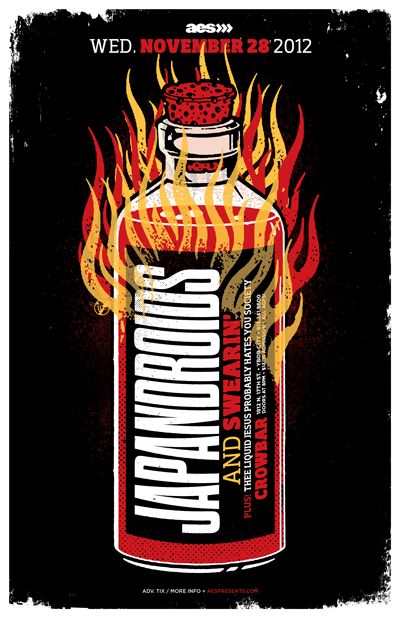 Wowsers! We've been super excited about this one for a long, long time now, as have most local in-the-know aficionados, enthusiasts, and pretty much anyone else who's sweet on the celebratory sounds of the raucous 'n' roll
Japandroids
duo.
(I'm not fucking around. I am
REALLY
looking forward to this.)
Plus! We'll be slinging out songs, all the while in between sets, trying to warm up your lil' earholes for all of the OMG-style sweaty sing-alongs and anthemic antics and inevitable hangovers (that we're not gonna worry about until tomorrow), so see you tonight, kiddos!
Japandroids
Doors at 8:00 • $13/15 • All Ages!
Crowbar: 1812 N. 17th St. • Tampa, FL