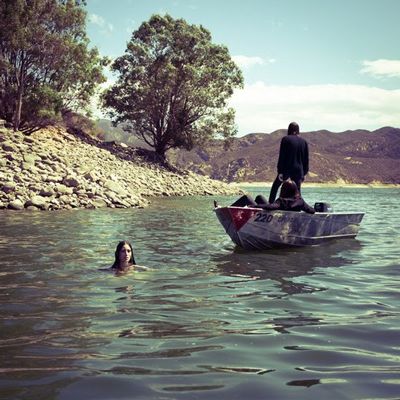 Guards - Giving Out
Guards - Ready To Go
Guards' debut long-player,
In Guards We Trust
, has got a whole bunch of catchy-as-all-get-out lil' tunes with anthemic pop chorus sing-alongs ala
The Naked And Famous
or even
M83
(for lack of better examples), and they'll all get stuck inside yer head for days if you're not careful. Also, another tidbit of useless info that seems to be getting tossed around a lot is that of the family tree relationship between Guards frontman Richie Follin and Madeline Follin of
Cults
. If that means anything to you at all
.
In Guards We Trust
will be released on February 5th, courtesy of
Guards
and
Black Bell