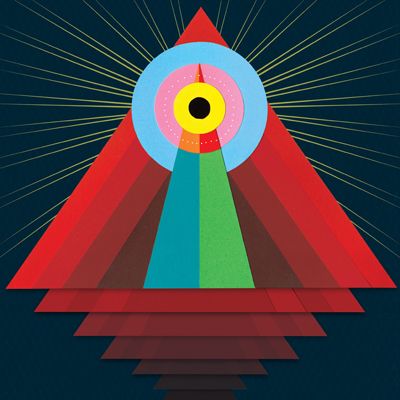 The Octopus Project - The Falls
The Octopus Project - Whitby
Anything goes, I guess - especially for the ever-eclectic electronic wizards in The Octopus Project, so while their last release,
Hexadecagon
, was a decidedly cerebral/conceptual exercise, the new
Fever Forms
is a return to the mostly breathless frenetic mixture of synth and tech guitar chords, pop beats, noise baubles, and ever-escalating momentum that made this quartet so much fun to listen to in the first place. Plus! the bonus disc contains even more 8-bit bleeps and bloops, digital noodling, and instrumental extras, if you're into that kind of thing
.
Fever Forms
is available via
Peek-A-Boo Records